Alumni & friends
Connect and make a difference
Wherever you go, go blue!
There are many ways you can stay involved with the College as a Michigan Engineering alumni. We have the resources to help stay informed, volunteer, and even sharpen your skills through additional degrees and certifications.
---
As an alum, you've gained years of career experience and insight. That experience is incredibly valuable to our students. There are many ways to share your time and talent.
---
Stay motivated in your life-long learning journey. Take advantage of professional education opportunities that help you keep your edge.
---
Whether you're looking to network with other Michigan Engineering alumni, find an old friend, or stay connected with the College, we have resources to help you stay in touch.
---
Our alums are out there changing the world, and we want to recognize that! The annual awards honor those alumni who personify the College's tradition of excellence.
---
Serve the college and its alumni by offering knowledge, hands-on service, network connections, passion, and resources in the pursuit of the college's vision and mission.
---
Your career is a lifelong learning process that goes well beyond a paycheck. Utilize your strong alumni network to help you connect with employers.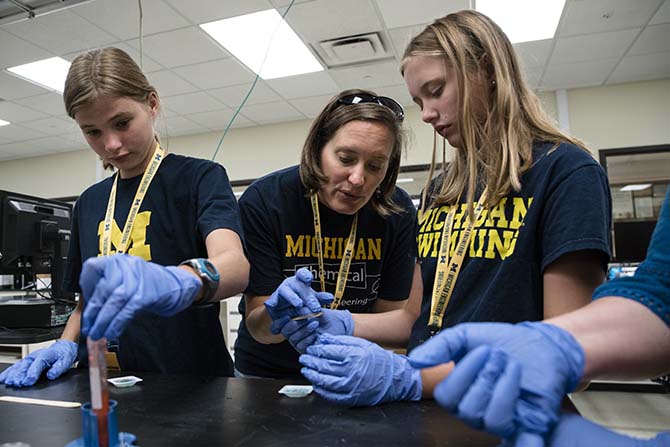 Family camps – created specifically for Michigan Engineering Alumni and the kids in their life!
Explore Engineering (for kids in 4th-7th grade)
Discover Engineering (8th-10th grade)
Give
There are a number of ways you can give to Michigan Engineering to help us enrich the student experience, foster excellence in research and improve lives worldwide.