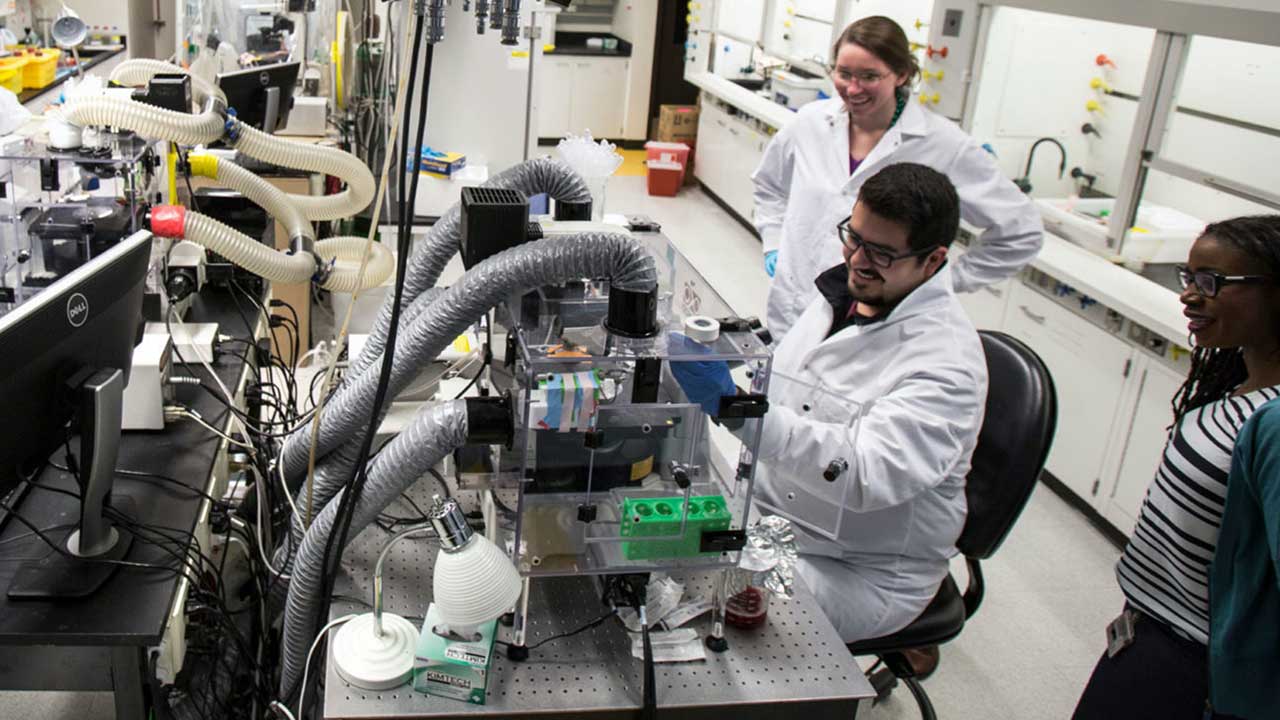 Research.
UNPARALLELED RESOURCES, FACILITIES AND PERSPECTIVES
The nation's #1 public university
For us, interdisciplinary collaboration comes naturally because it comes first. We share a campus with leaders in business, medical and liberal arts, whose expertise elevates our engineering research. This convergence of disciplines and unparalleled access to resources means we are uniquely equipped to design and lead complex initiatives from the lab to industry.
$282M
Research
expenditures
Engineering research news
Bold ideas and noble failures – engineering for the common good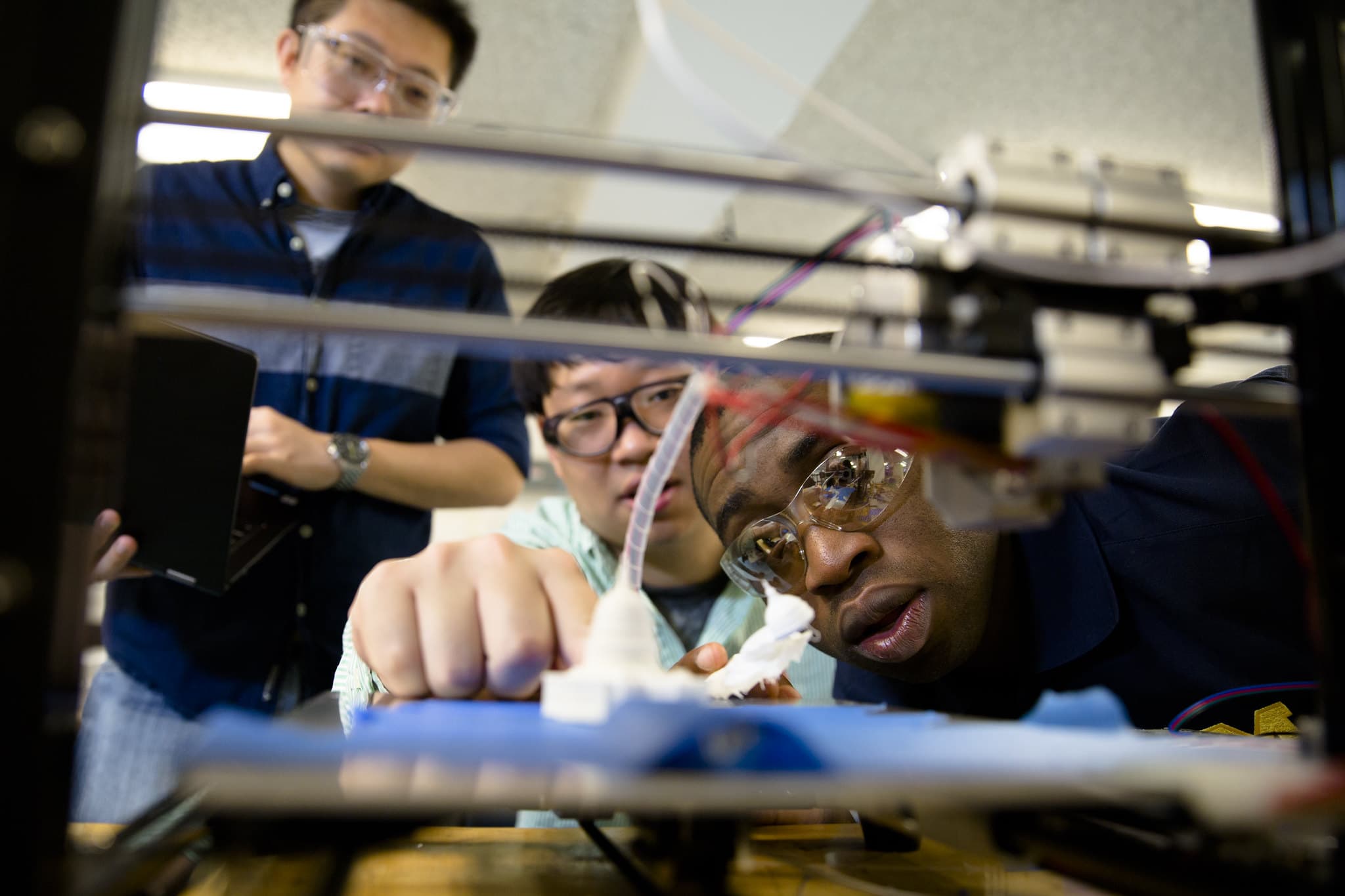 Re-imagining what engineering research can be
"We do not make or use technology in a way that is separate from the culture and society we are part of. We need to teach that in required engineering coursework, threaded throughout the academic experience, as a practical means of addressing or preventing social problems that materially affect the field and society at large."
ALEC D. GALLIMORE, ROBERT J. VLASIC DEAN OF ENGINEERING
It's Time for Engineering to Be Equity-Centered, Insider Higher Ed
Our students innovate using world-class equipment and help lead our Utilizing integrated skills, students innovate using world-class equipment and help lead our most interesting endeavors with industry-leading researchers. Whether you're an undergrad who wants to expand your engineering fundamentals and experience research first hand or a PhD building an academic career, your ideas and perseverance make an impact.
---
Engineering is at the forefront of human progress and problem solving. Our researchers lead global endeavors that advance our species and planet.
---
Teams of Michigan Engineers and collaborators are improving smart infrastructure, autonomous transportation, weather prediction, nuclear nonproliferation and more through our research centers.
---
Our research runs the gamut from basic to translational, with a well-developed tech transfer pipeline. The short list of our greatest strengths includes computing, energy and sustainability, manufacturing, precision medicine, robotics, security and space.
---
Our campus is home to the world's most powerful laser, ZEUS, a 32-acre proving ground for driverless technology, a two story earthquake lab, a robot playground and a 18,000 sq. ft. cleanroom nanofabrication facility. That's just the start of why our Centers and Institutes are a hub of academic and corporate innovation.