STUDENTS
SOCIETY
THE COMMON GOOD
APPLY
From here, we go together.
VISIT
You may never want to leave.
DEPARTMENTS
Each is unique, but they all intersect.
Michigan Engineering is home to 11 top-ranked departments that collaborate within the nation's number one public research institution – The University of Michigan.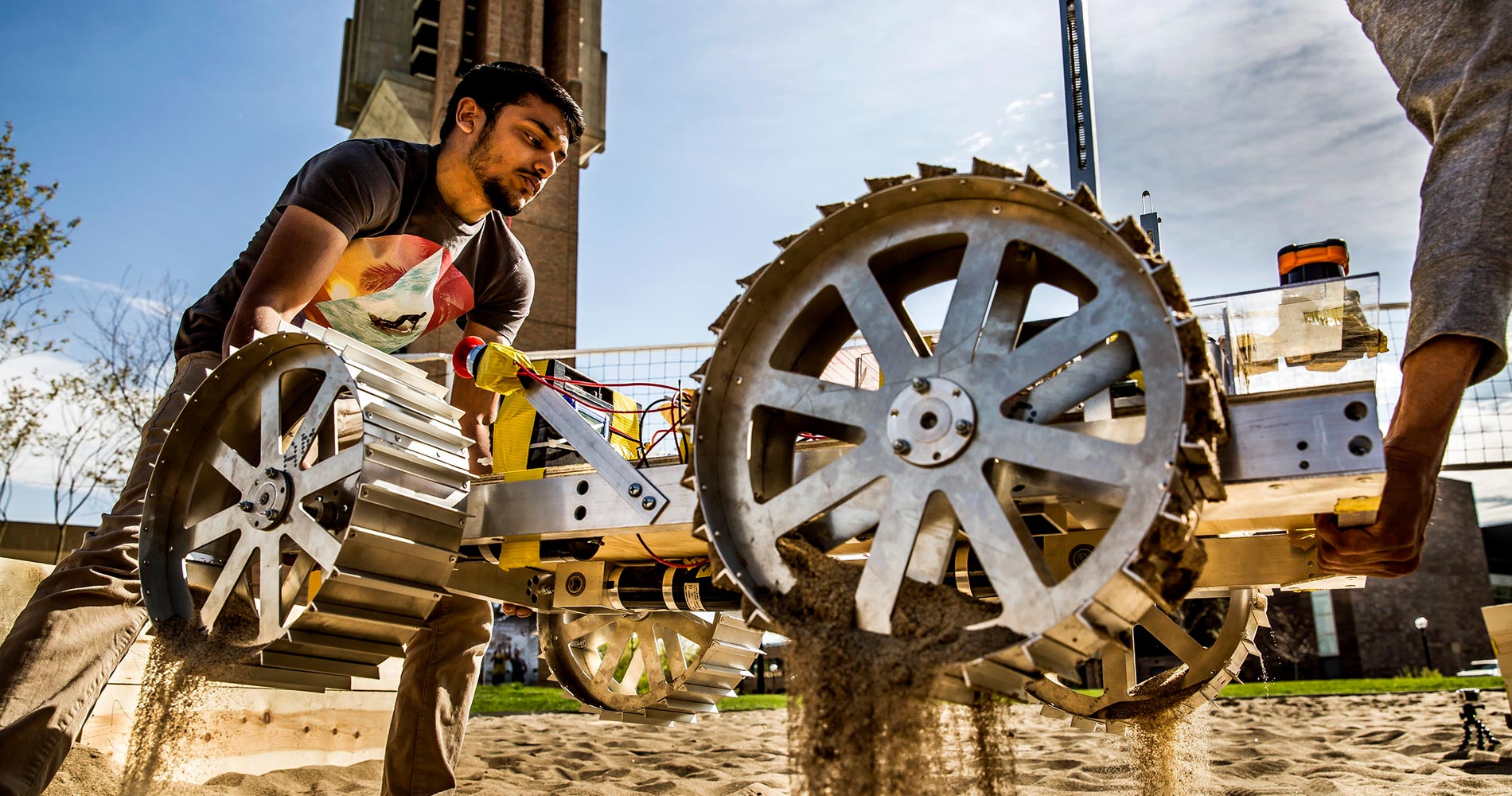 ENGINEERS FOR A
BETTER WORLD
We are as rigorous as we are relevant. Inclusive as we are interdisciplinary – and dedicated to supporting our entire academic community.
No matter where you are along your career path, we can help you take the next big step.
---
CAMPUS & COMMUNITY news
In an op-ed for Inside Higher Ed, Dean Gallimore says diversity, equity and inclusion should be a required part of engineering schools' curricula.
17
UNDERGRADUATE
MAJORS
---
60
GRADUATE DEGREE
PROGRAMS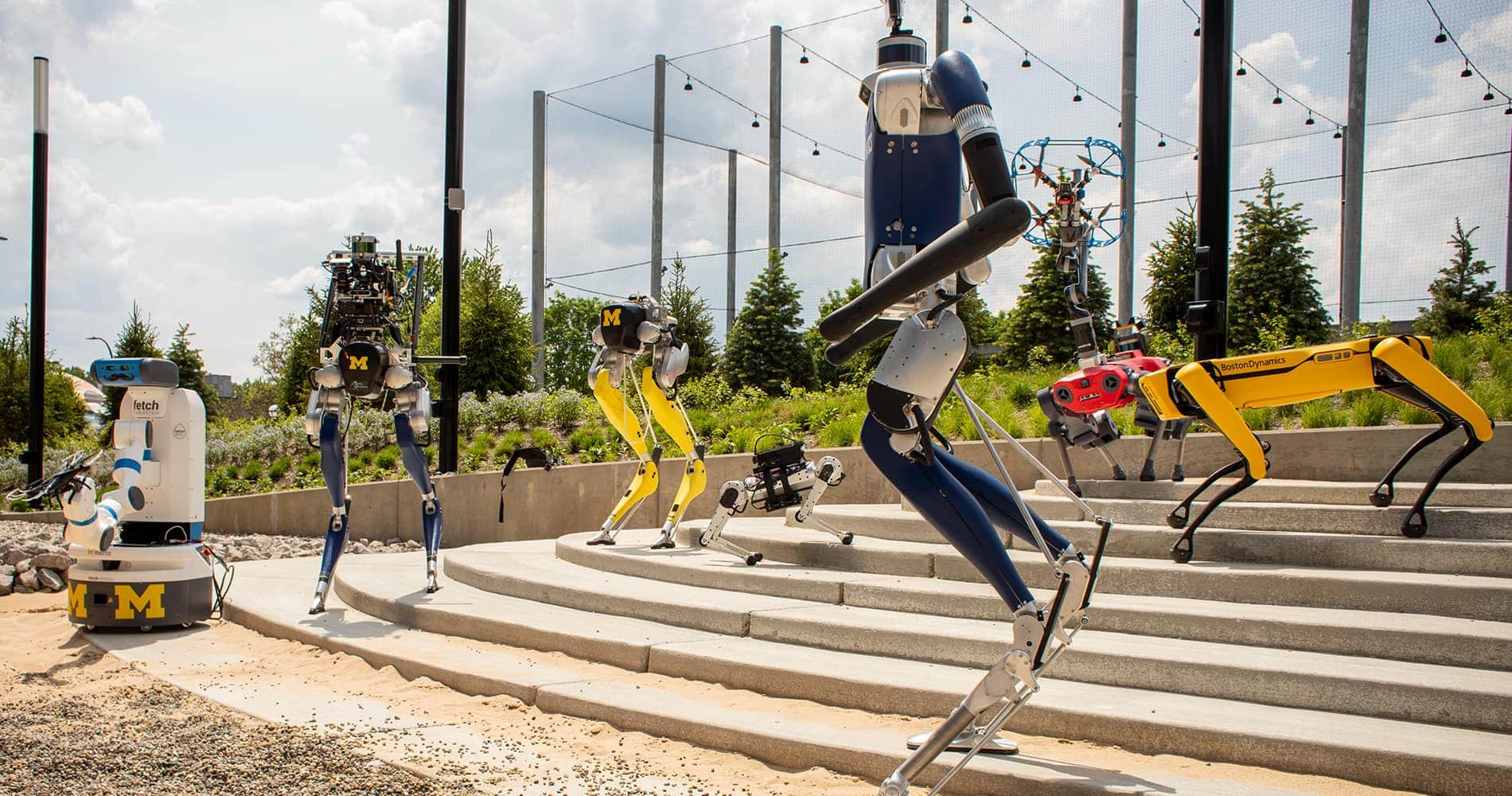 EXPLORATION THAT CAN
ONLY HAPPEN HERE
For us, interdisciplinary collaboration comes naturally because it comes first. We share a campus with leading business, medical and liberal arts colleges.
U-M's rare mashup of excellence and breadth means we are uniquely able to anticipate and confront society's most complex problems. When specialists collaborate, breakthroughs emerge.
---
Research news
With first light anticipated in 2022, the NSF will provide five years of operations funding, ramping up as the ZEUS user facility progresses to full capacity.
#1
U-M IS THE NATION'S TOP PUBLIC RESEARCH UNIVERSITY
National Science Foundation
---
AN AMAZING SETUP
Our campus is home to the world's most powerful laser, a 32-acre proving ground for driverless technology, a two story earthquake lab, a robot playground and an 18,000 sq. ft. cleanroom nanofabrication facility. And that's just the beginning.
WE'VE MADE PEOPLE OUR PROUDEST DIFFERENTIATOR
Just because we build robots does not mean we are robots.
As a discipline, engineering has been playing catch up when it comes to a people-first perspective. We are working hard to lead change.
---
CAMPUS & COMMUNITY news
Kimberly Burton, a two-time U-M alumna, will join the College's leadership team to lead the Culture pillar of its strategic plan and assist in coordinating the implementation of diversity, equity and inclusion (DEI) activities across the College.
44%
FEMALE LEADERSHIP
Almost half of top faculty administrative positions at the College of Engineering identify as female.
---
100%
INCLUSIVE TEACHING
All new instructors are now trained in inclusive teaching practices.
Fall Resources & Tips
---
A message from the Dean with policy, safety and wellness links.
Research News
---
Inside the labs driving engineering forward.
Strategic Vision
---
Our roadmap for solving society's greatest challenges.