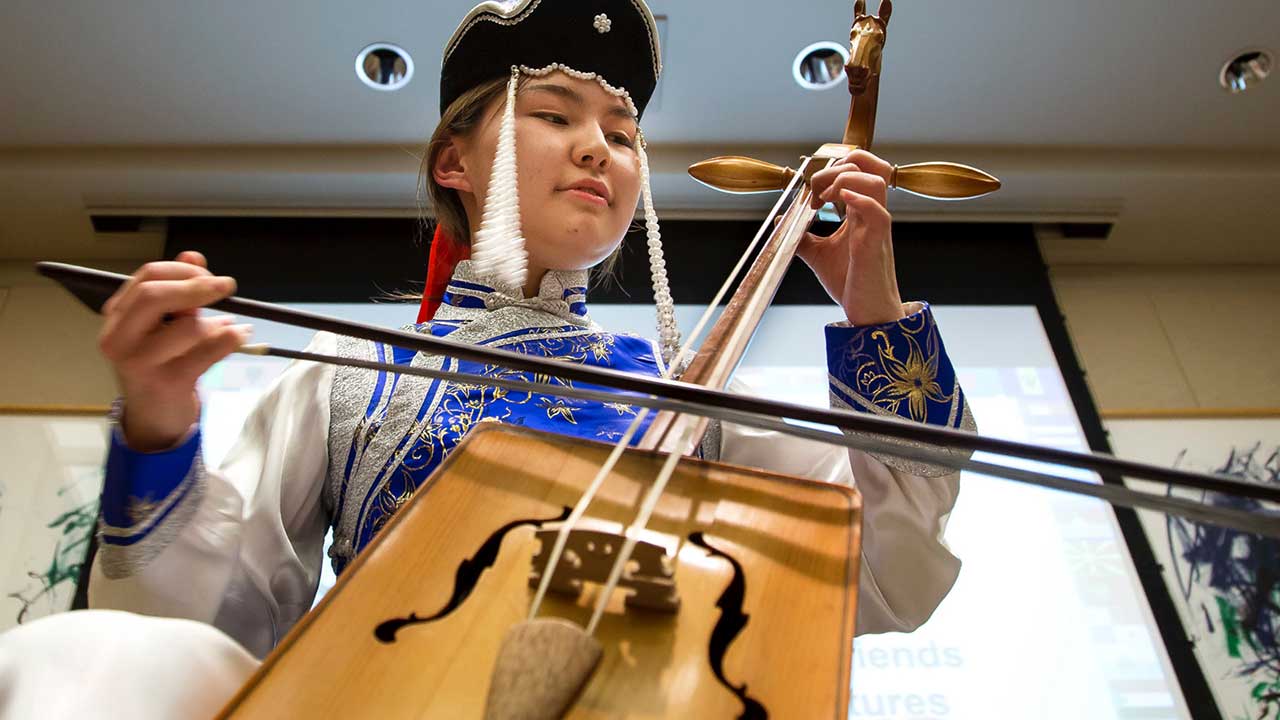 Culture.
Engineering with a people-first perspective
technical expertise, culturally engaged
Engineering is a people-first field. Our approach is to improve both the culture and the solutions through an equity-centered engineering lens. As the nation's number-one public research institution, we are working hard to lead change. Just because we build robots does not mean we are robots.
We are in the midst of a culture shift. We are committed to engaging our entire community, learning and growing together. Our biggest leaps have come from listening and helping facilitate inclusive teams that take sustainable action.
The people around you make all the difference, and we've made people our proudest differentiator.
40%
Female leadership
Forty percent of top faculty administrators at the College of Engineering identify as female.
60%
Faculty hiring
More than 60% of our faculty have received STRIDE training to combat unconscious bias in hiring.
144+
Future faculty workshop
More than 144 underrepresented and female NextProf workshop alums now have tenure-track faculty positions.
Your well-being matters
Well-being is a life-long journey. The University of Michigan uses a model of well-being that includes ALL aspects of your wellness: physical, emotional/mental, environmental, financial, occupational, social, intellectual, and spiritual.
Engineering C.A.R.E Center – the wellness hub for engineering students
---
Our faculty and researchers are among the best in their fields. Not only do we possess technical expertise, we know how important it is to apply a diverse perspective to all that we do – from interdisciplinary collaborations to professional development. See who we are and how we stand out from the rest.
Faculty Perspectives
"NAME grads are responsible for building offshore structures, doing undersea pipelines, cabling, harbors. There's just a huge breadth of influence."
In a letter to the community, Dean Gallimore says we must push for a better environment for all and demand more from ourselves and colleagues.
Why Michigan Engineering is shifting the way it teaches and practices engineering to close gaps in society rather than widen them.
---
Your perspective and lived experience will help you be a better engineer and person. Feel supported by peers and the College with help from our Center for Engineering Diversity and Outreach (CEDO), which provides expertise, leadership and programming. Our dedication to the common good is inseparable from our commitment to DEI.
Campus and community News
Several staff members received the 2021 Staff Incentive Award for living the values of Michigan Engineering in their daily work.
University of Michigan's mobility research center has been realigned under Michigan Engineering.
Eric Michielssen joins Council on Future Mobility and Electrification to advance the state's future mobility ecosystem
---
You'll thrive with us. From diversity-focused organizations to hands-on experiential learning and design, test, build organizations, there are so many ways to make your mark here. Our resources can help you grow as an engineer and person. Build your resume with real-world experience, and feel supported along the way. Be yourself and join an organization or team that speaks to you.